Every Day Matters Campaign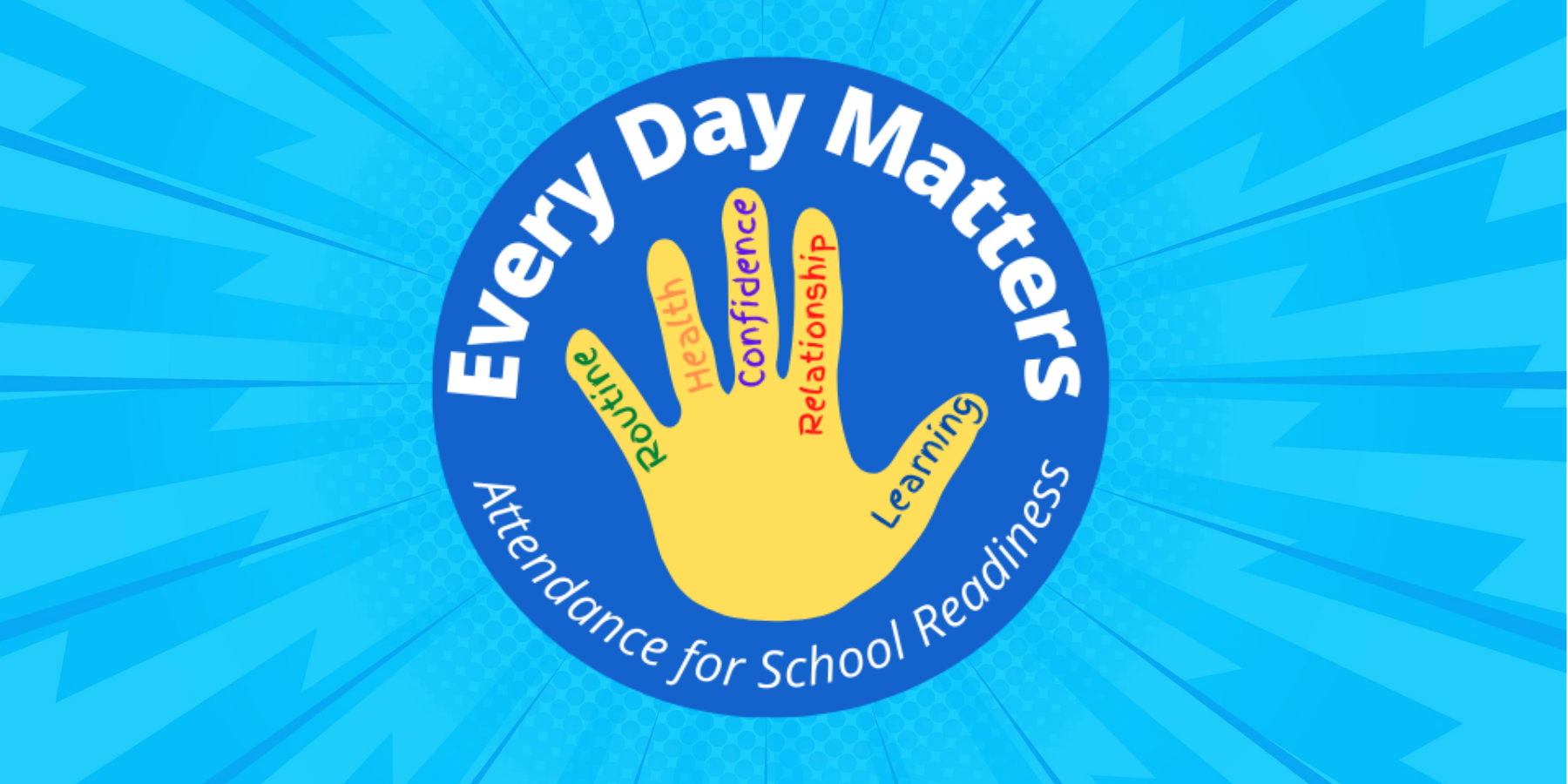 ---
Every Day Matters Campaign
Every Day Matters! Sierra Cascade Family Opportunities is introducing the Every Day Matters campaign to highlight the importance of attendance at preschool. Being at school every day promotes positives routines, health, confidence, relationships and learning for young children. Keep an eye out for more information about attendance for school readiness!
Attendance Promotes Health
Attendance at school everyday matters and health plays an enormous roll. When children are at school, they learn behaviors that promote good health such as regular handwashing, toothbrushing, interacting with their peers, and healthy nutritious meals. In addition, families have access to health services for their child such as physical, dental, lead, hearing, vision, and nutrition screenings.
Health issues can adversely affect children's attendance. When children are sick and miss school their routines, learning and relationships are impacted. Chronic health conditions, left untreated, can impact a child's ability to see, hear and pay attention in the classroom which negatively affect their ability and in turn motivation to learn.
Here are some healthy behaviors that you can incorporate at home to promote attendance which positively impacts school readiness:
See your child's doctor and dentist regularly.
Regularly wash your hands
Establish a regular and consistent bedtime routine.
Brush teeth 3 x per day (after each meal which should include before bed).
For more information visit: